The Operations Division is responsible for all paramedic responses in the County of Middlesex and the City of London and responds to more than 80,000 calls per year.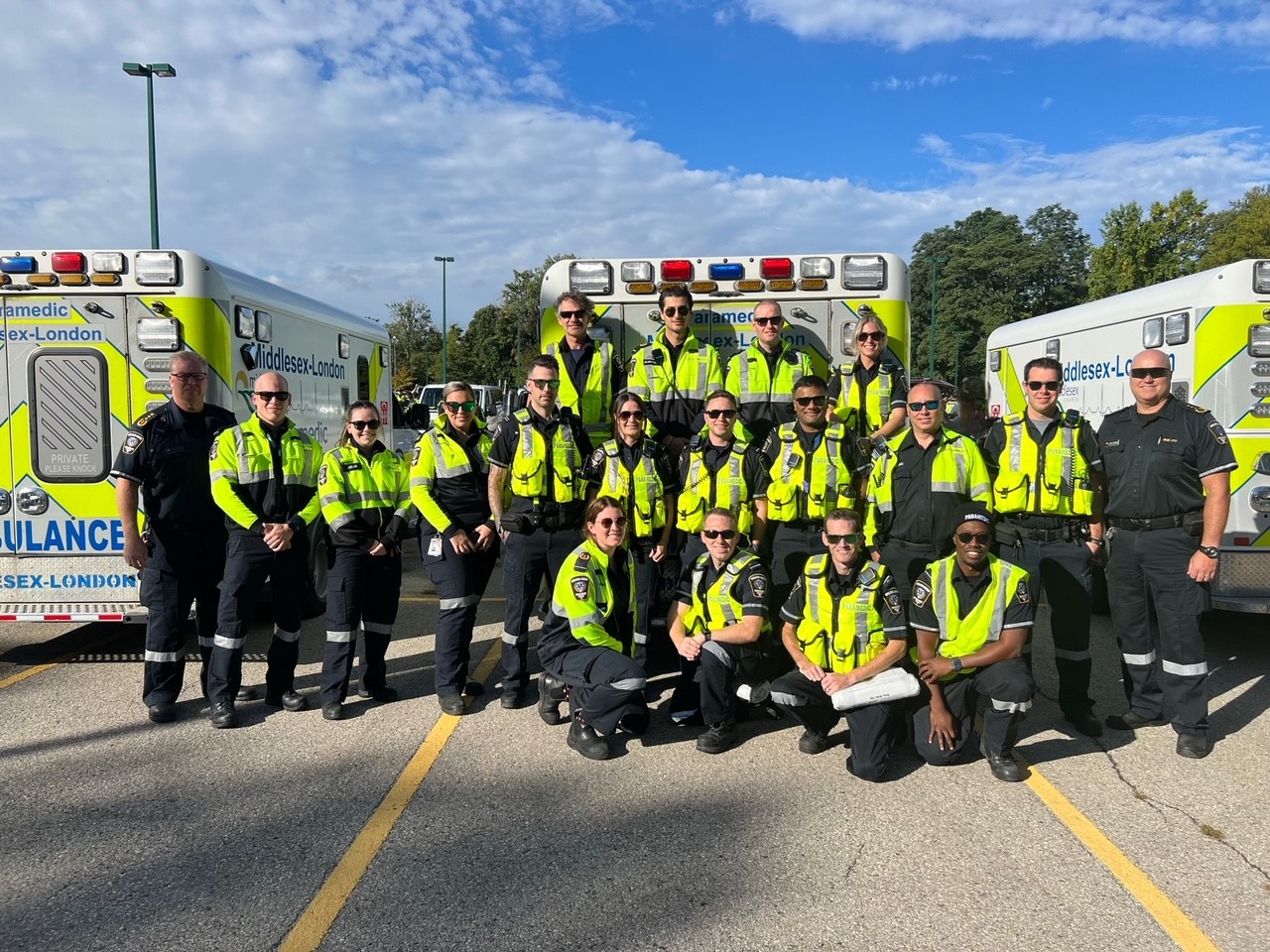 Our paramedics and support staff are trained professionals who are highly skilled in all aspects of pre-hospital emergency medicine.  In many instances, the initial emergency care rendered by a paramedic is the deciding factor between life and death, temporary or permanent disability, a brief stay or prolonged hospitalization for a patient.
In critical situations, paramedics are required to demonstrate leadership, well-developed human relations and social skills, rapid decision-making, and a high degree of empathy for both the patients and their families.
This group of commanders, superintendents, schedulers, and paramedics ensure that you get help in an emergency.  Together with partners (police and fire departments, hospitals, and the London Central Ambulance Communications Centre) they keep the 911 system running 24/7.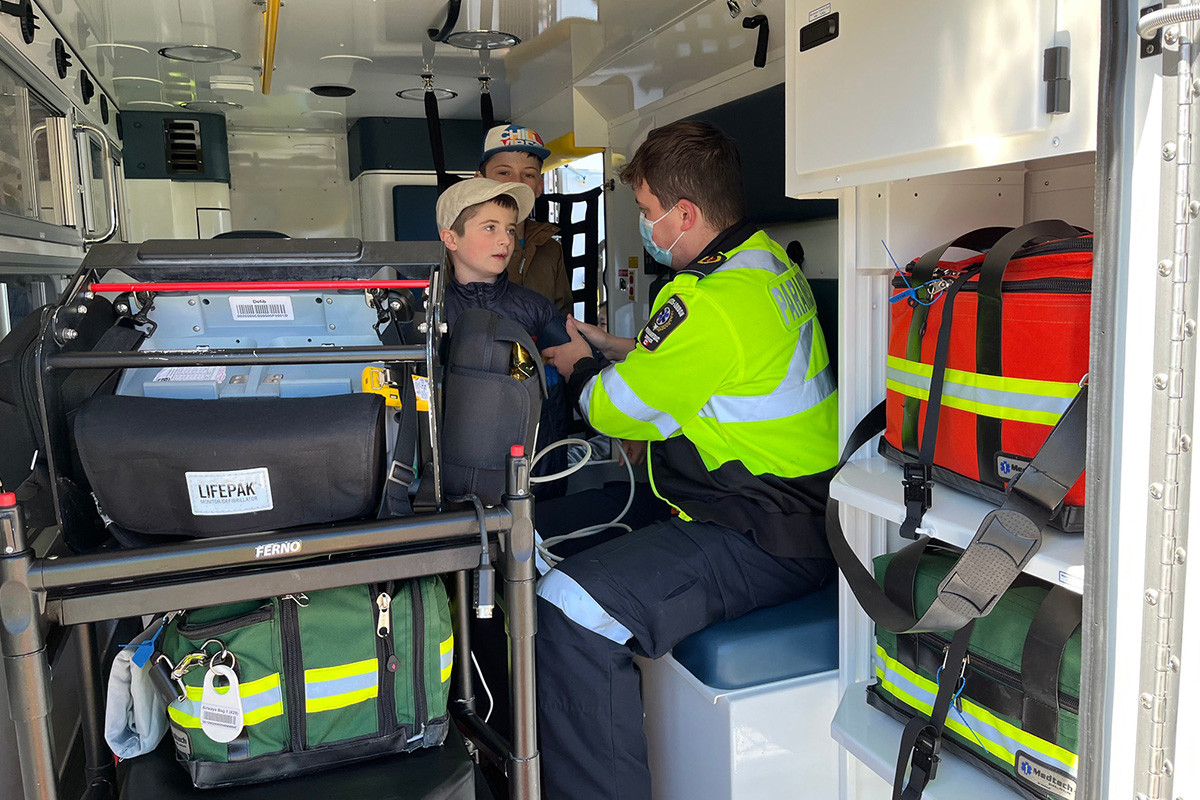 We provide pre-hospital medical care

Paramedics, logistics technicians, and office staff all play a role in keeping the 911 system running year-round.  Every time someone calls 911 in Middlesex County or the City of London, it sets off a chain of events and within minutes paramedics will be on their way.

Years of schooling and advanced training mean paramedics can help in several ways. For example, they can:

Give life-saving drugs and pain relievers.
Open blocked airways.
Control severe bleeding.
Manage injuries to a spine, neck, or other bones.
Treat life-threatening allergic reactions.
Start an IV to deliver medications.
Deliver babies in emergency situations.
Provide CPR and other support to heart-attack and cardiac arrest victims.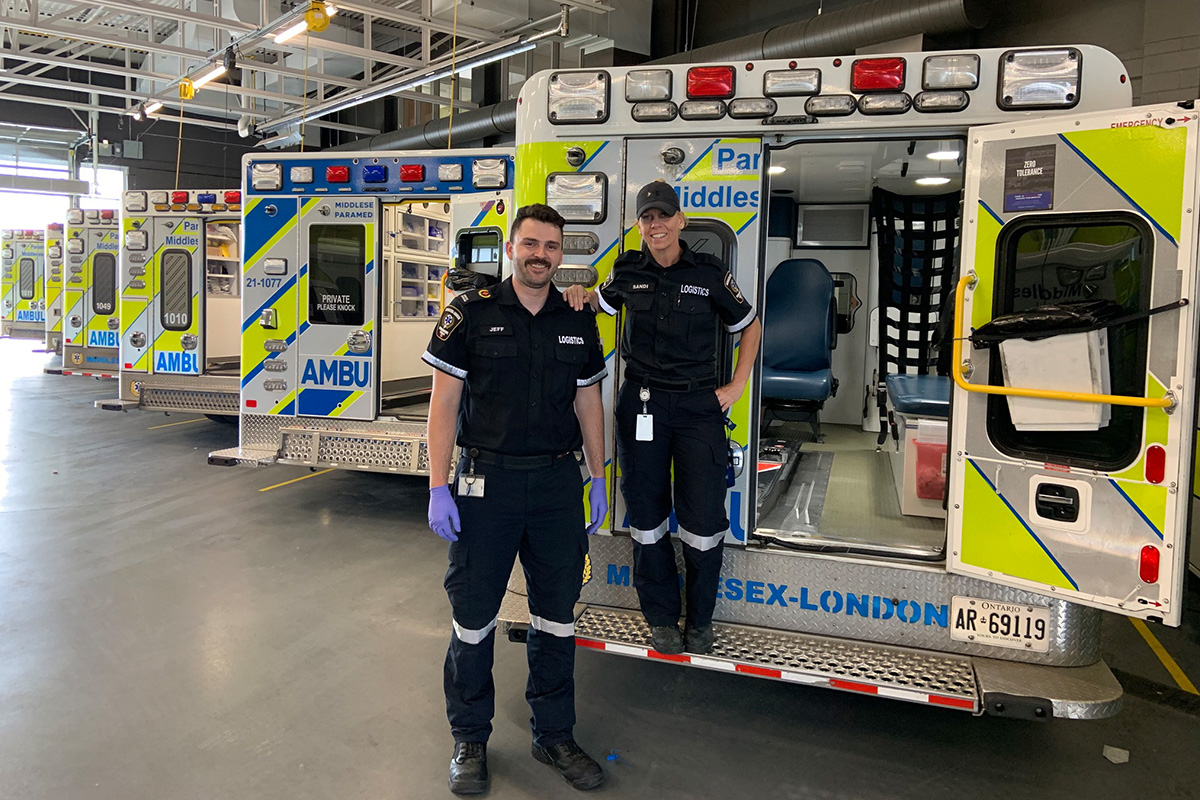 Saving lives on the go

Paramedics don't just treat patients on scene. Their job continues inside the ambulance where they use a variety of equipment to keep patients alive. There are:

Oxygen tanks to help patients breathe.
Cardiac monitors to keep track of patient vital signs.
Hundreds of basic items such as bandages and syringes to help patients feel better.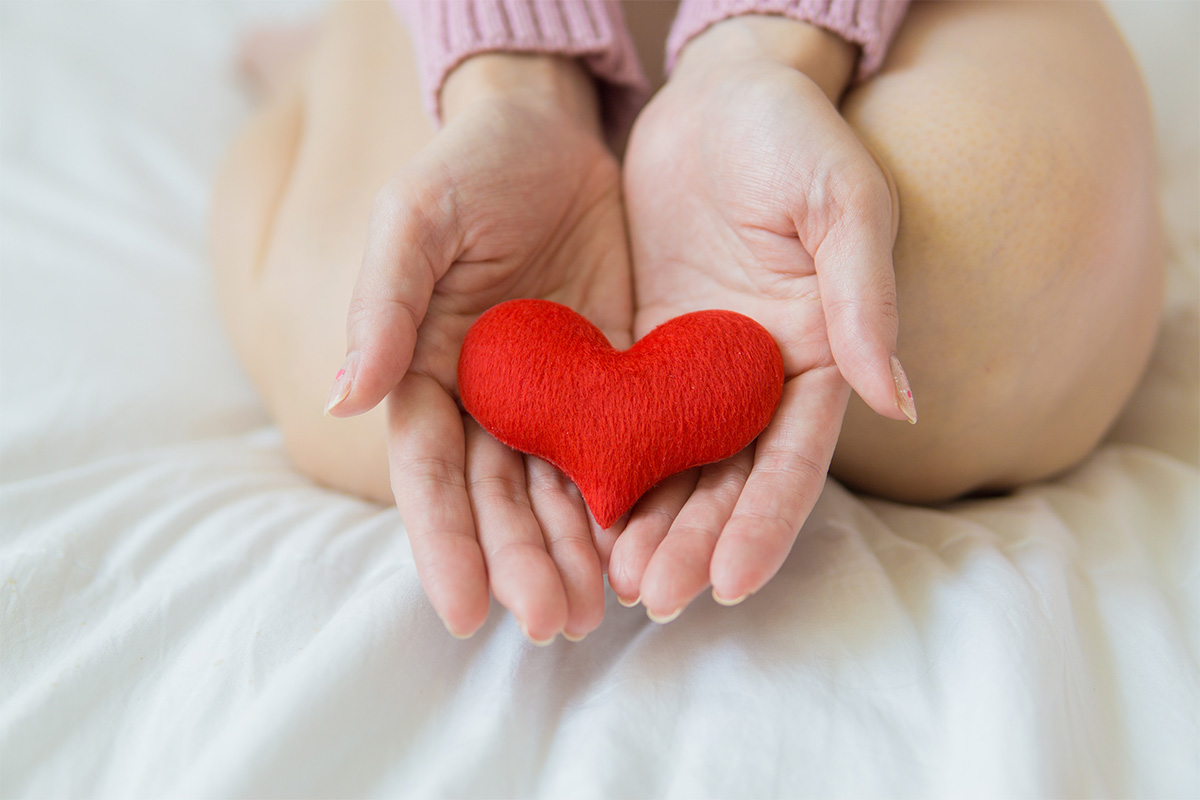 More than CPR

It's not just the life-saving things paramedics do that matter. Holding a patient's hand or reassuring a frightened family member can make a difference too.  Sometimes kindness is the best medicine.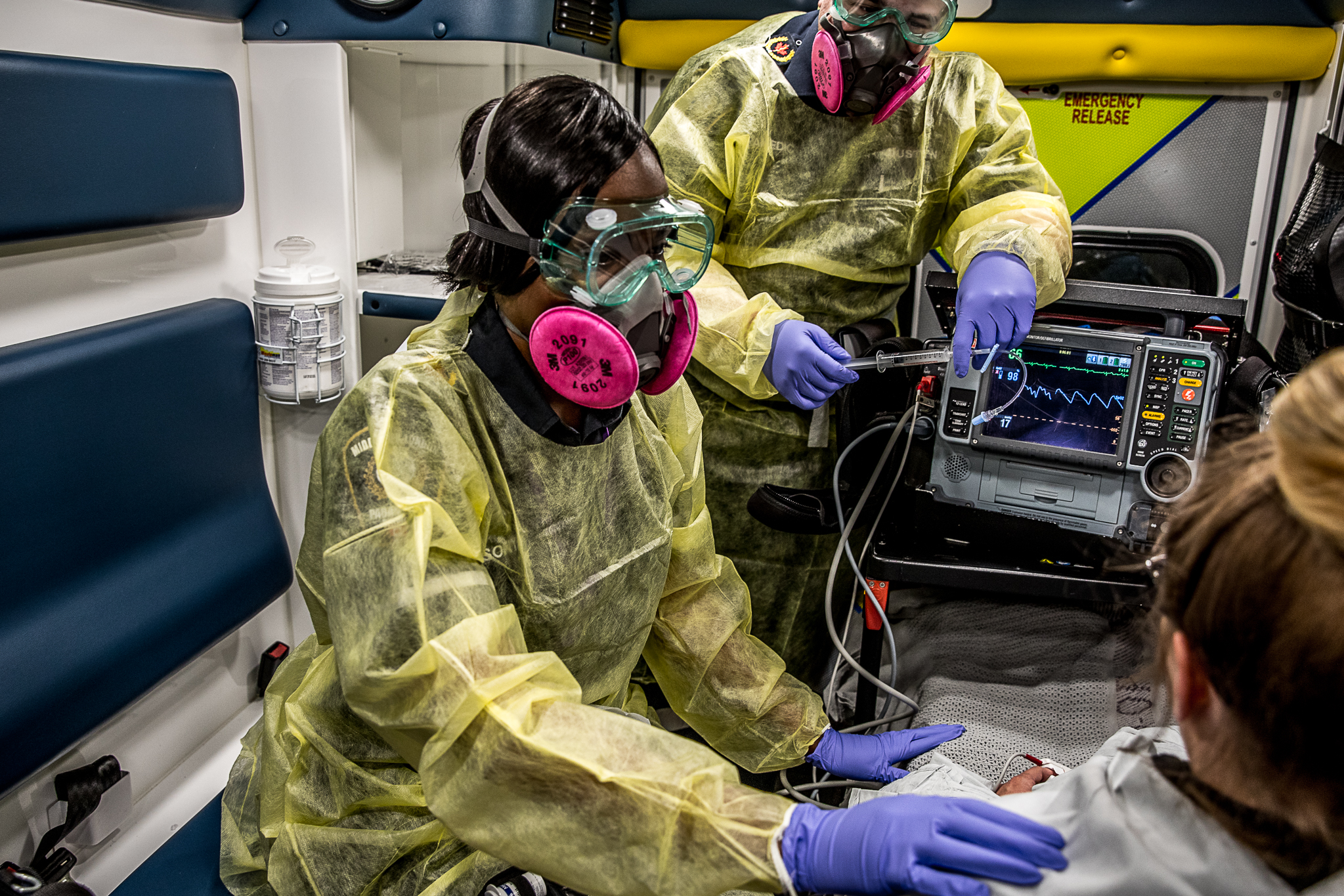 Collaborative care

Paramedics are good at working on their own. Sometimes they collaborate with other health care professionals.

On scene, they can call medical specialists to discuss treatments. On the way to the hospital, they inform emergency room (ER) staff of their patient's condition. This makes it easier for doctors and nurses to prepare for their arrival.

At the ER, paramedics can help provide CPR or ventilate a patient so nurses and respiratory therapists can focus on other tasks. They can also help intubate patients; set up and administer medication; and calm down aggressive patients.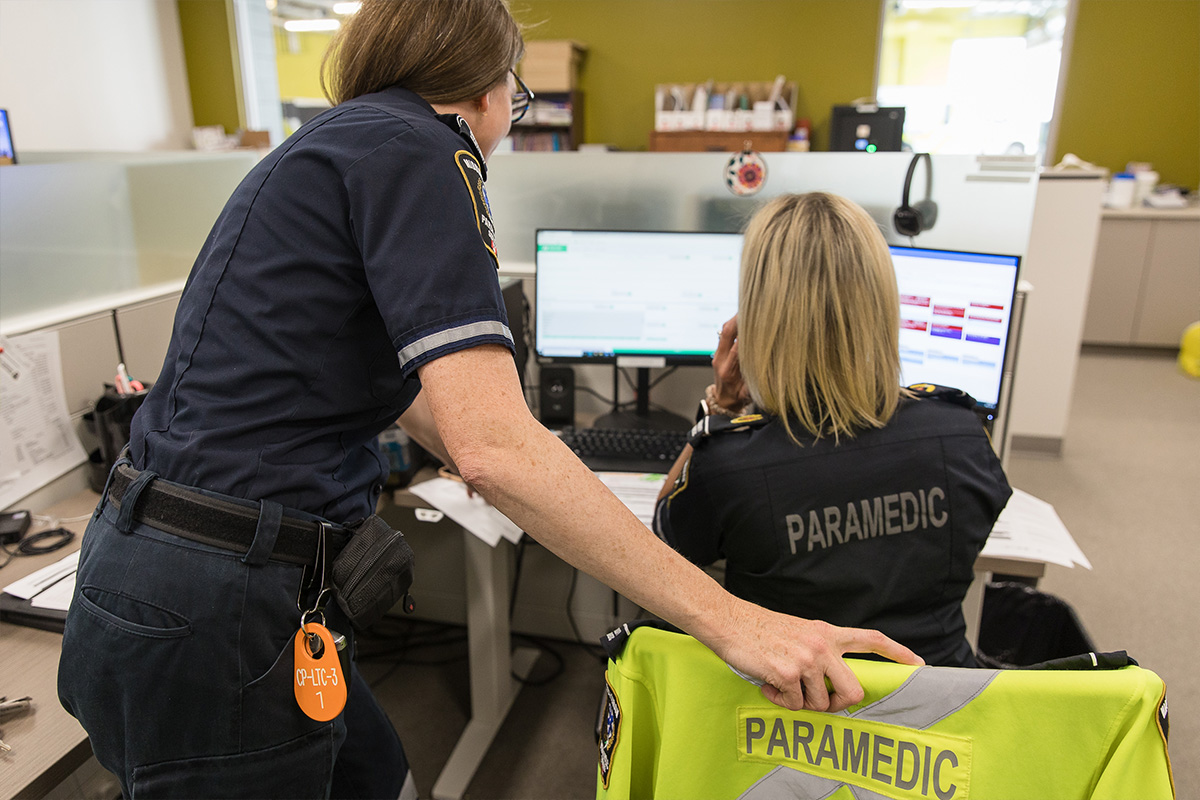 After the call

Once their patient is safely under the care of ER staff, paramedics complete an ambulance call report. Then they're off to respond to the next call to 911.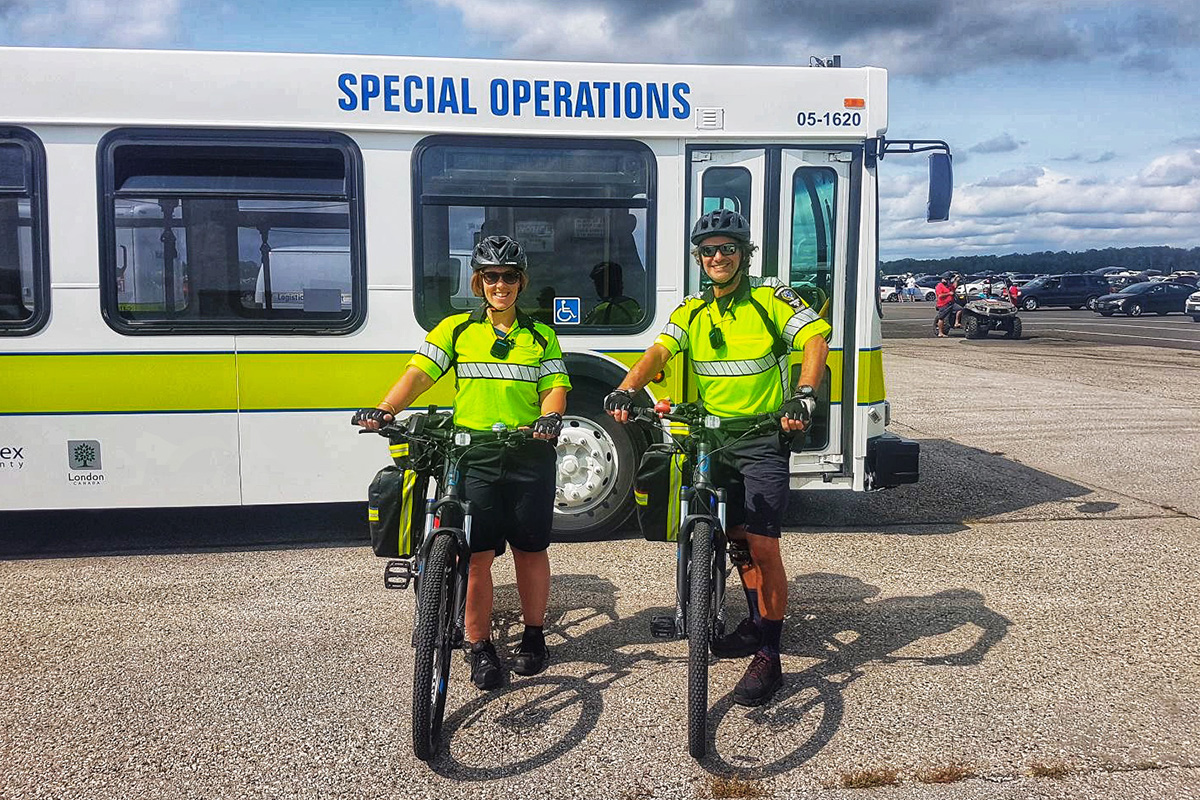 Special Operations teams

Middlesex-London Paramedic Service also deploys special teams of paramedics with increased and dedicated training to respond under unusual, dangerous, or austere conditions including the High-risk Response Team (HRT), the Paramedic Bike Team, and the ESU-Bus.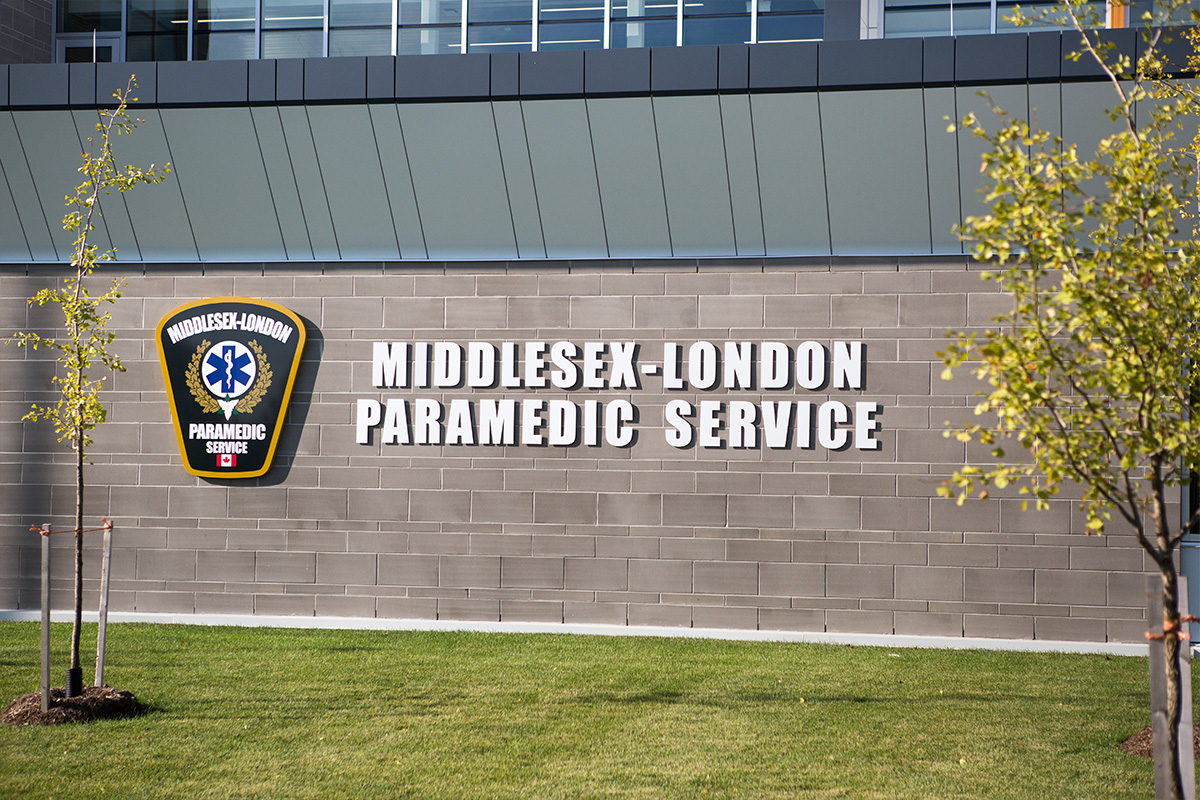 By the numbers

24 / 7 operations
74,000 patient contacts each year
116,000 clinical procedures performed by paramedics per year
3,317 square kilometres covered across 10 municipalities (including the City of London)
Over 2.4 million kilometres travelled annually by ambulances
Over 750 medical supplies are stocked in each ambulance
Target and response times for emergency calls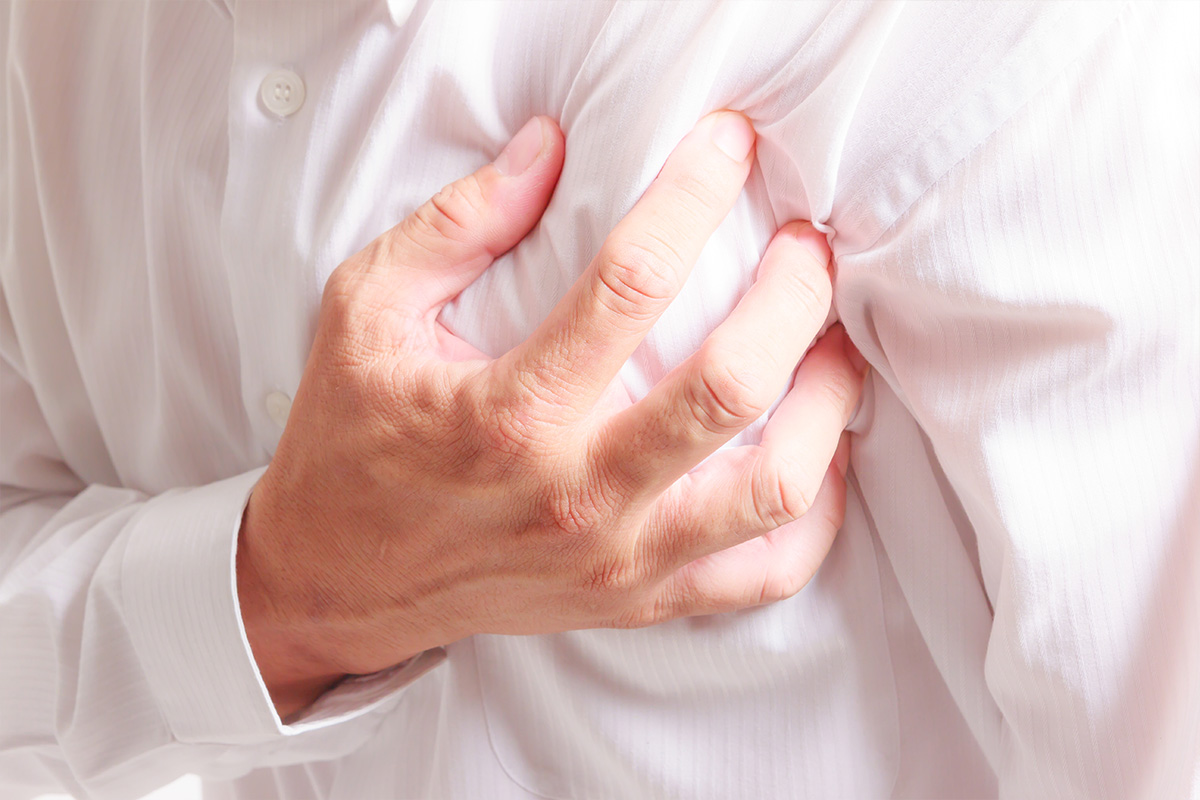 When do I call 911?

Call 9-1-1 in a medical emergency.

Examples of medical emergencies include (but are not limited to):

✓ Chest pain or tightness
✓ Sudden severe pain
✓ Shortness of breath or difficulty breathing
✓ Choking
✓ Possible broken bones
✓ Uncontrollable bleeding
✓ Sudden dizziness or vision problems
✓ Sudden weakness, numbness and/or tingling in the face, arm or leg
✓ Sudden difficulty speaking
✓ A child with diarrhea and vomiting who won't eat or drink
✓ A baby under six months with a fever over 38.5°C (101°F)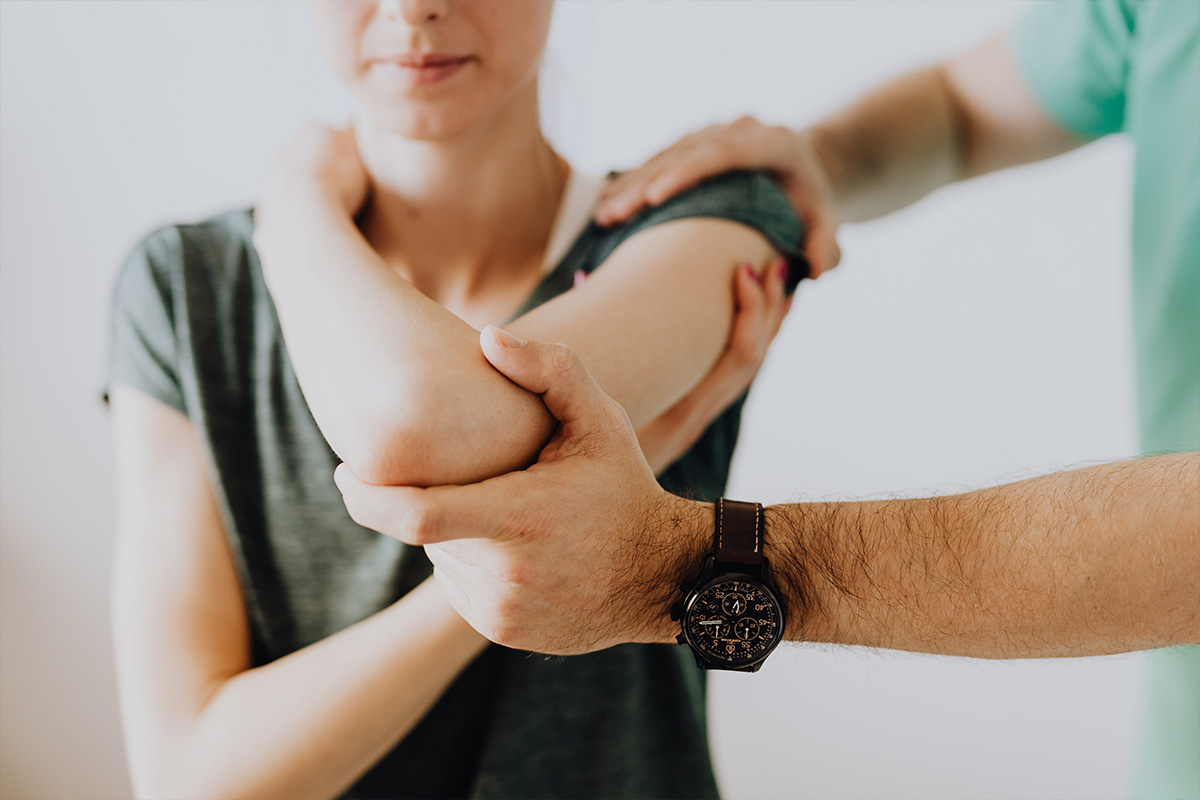 How can I help while waiting for paramedics?

While waiting for the paramedics try to:

Clear a path to the patient
Unlock doors
Turn on outside lights
Secure pets
Clear cars from your driveway
Get patient's medication (if applicable)
Try to have someone wait out front

Do not move the patient unless their life is threatened.